Devoted to
Bold Innovation
Jeff has led the company's efforts to improve the process of conducting elections while maintaining high-quality standards. He joined Runbeck in 2011 as Vice President of Vote by Mail, and in 2012 he became Vice President of Field Operations. In 2015, he became Chief Operating Officer, and in 2016 he was appointed President and CEO. Before joining Runbeck, Jeff was the Worldwide Customer Service Manager at MailCode Inc. and Product Manager for Pitney Bowes. He champions Runbeck's Lean Manufacturing initiative and refines the strength and cohesiveness of current activity to prepare for future success.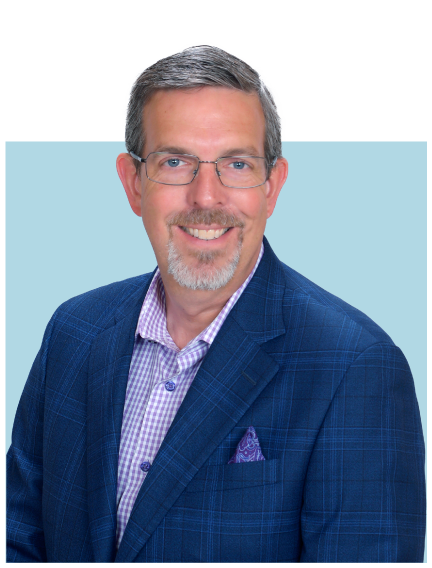 Jeff
Ellington
President & Chief Executive Officer
Anthony has over 16 years of experience in the election industry. He began his career in his hometown of Cheyenne, WY, working for Laramie County. In 2006 he moved to Arizona under Diebold Election Systems/Premier Election Solutions and worked exclusively with the great states of AZ, CA, CO and WY. He has been with Runbeck for over 10 years and currently leads the Field Service division to implement specialized election products that coincide with industry practices.Anthony holds dual Bachelor of Science degrees in Finance and Economics from the University of Wyoming.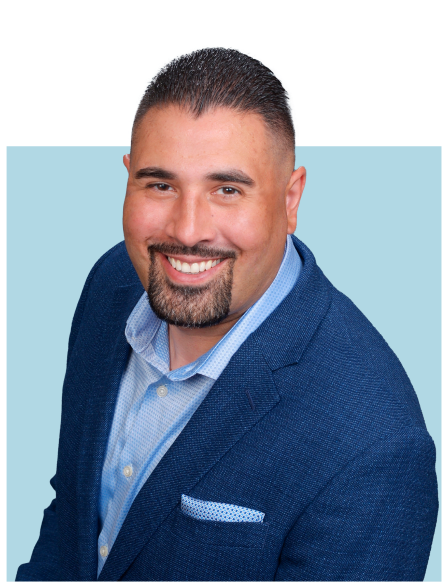 Anthony
Paiz
Vice President of Field Services
Bob joined Runbeck Election Services in 2018 as CFO to help grow the company and create enterprise value. He has over 25 years of experience in finance, including financial reporting, planning & analysis, and treasury & cash management He currently serves as an independent director on the Board of a community banking institution in the Chicago area, and previously served as Board Chair of a non-profit educational organization in New York City. A native of the Midwest, Bob is a graduate of Williams College and the Harvard Graduate School of Business Administration and has resided in the Phoenix area for over ten years.
Rob Nawfel, an Arizona native from the town of Globe, has been a productive leader in the Printing sector for over 2 decades. In 1990, He worked his way up from delivery driver to Vice President of Sales at Hogue Printing in Mesa. He served as President of Ironwood Lithographers in 2007 and in 2011 transitioned to President of Maximum Graphics. In 2013, Rob moved to Prisma Graphic as VP of Strategic Solutions and was appointed President 2 years later. Before joining Runbeck, Rob was also President & COO of 1-Vision, where he managed 4 locations: Jackson, MS; Houston, TX; Denver, CO; and Las Vegas, NV. Throughout all his leadership roles, Rob has attributed to tremendous growth in revenue, making him an invaluable asset in Print.
Rob
Nawfel
President & COO of Print & Mail
Riz joined Runbeck in 2018 and has since been guiding the Sales division with great success. He is recognized as a respected leader who brings a wealth of knowledge and experience in building and scaling revenue teams and strategies. His focus on process, vast experience, work ethic, and customer success make him a great addition to the team here at Runbeck. As a proud University of Arizona graduate, Riz is pleased to call Arizona home once again after spending most of his career in the San Francisco Bay Area.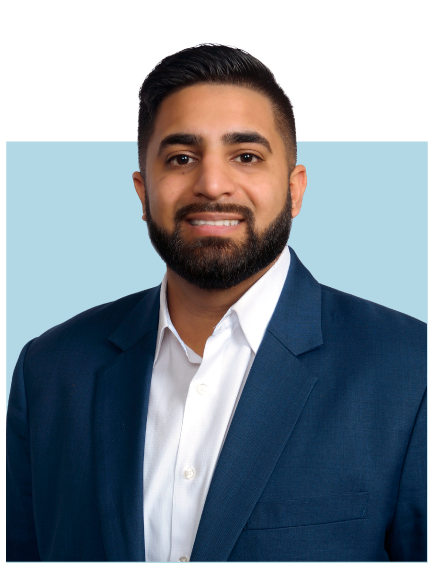 Jim is a recognized leader in the government and elections industry. He leads our team's business development and strategic growth efforts, as well as develops and maintains strong governmental relationships. In the U.S. elections space, Jim is well-known for establishing and finding value in previously untapped markets. He has managed our expansion to 23 states and D.C. and has extensive experience with tabulation, direct record electronic, paper ballot precinct count, and paper ballot central count. His knowledge base of COTS (Commercial Off the Shelf) and purpose-built appliances and their interoperability with respective election management systems advances the success of solutions for our business partners.
Jim
Suver
Vice President of Business Development
Since joining Runbeck in 2019, Elizabeth has built a Human Resources Department that is considered first-rate in the benefits marketplace. She has streamlined an employee health and wellness package that is valued by all employees. With over 11 years of experience in Human Resources, Elizabeth's professionalism is exemplified by her ability to anticipate the need for policy and process improvements. She attended the University of Phoenix where she achieved a Bachelor's in Business Administration with a certificate in Human Resources Management.
Elizabeth
Sommers
Vice President of Human Resources
Ann leads the Client Services Managers on the Print & Mail team as well as directs the Account Managers for the DIMS Voter Registration product. She joined Runbeck in 2014 as a Business Analyst/Project Manager within the Software Development Department. Throughout her career, she has worked and consulted for various industries and successfully managed projects from ideation to completion utilizing the Agile methodology. Having established herself as a Certified Scrum Master and certified in ITIL processes, Ann's knowledge and experience has made her a pivotal component in Runbeck's growth.
Ann
Bakker
Vice President of Client Services
Ken is the former Information Security Officer and election security lead for the Arizona Secretary of State's Office. His IT and election experience began at the Secretary of State's office in 2002. He has worked in state government for over a decade, during which time he flew 737 missions to test voting equipment around Arizona in 32 elections. He is passionate about community and team building and has close ties with Arizona's 15 counties as well as the information security, communications, election, law enforcement, and intelligence communities. Ken is a state-certified election officer, teaches election security to election officers, and sits on several federal & state committees around election security.
Ken
Matta
Chief Information Officer
Questions for our Leadership Team?