Upholding
Confidence
in Democracy Mission
Our Mission is to support and empower every participant in the election process, thereby Defending Democracy. Vision
Our Vision is to provide the best resources to ensure every voter is confident in the outcome of the electoral process.
Built on a Legacy of Integrity and a Spirit of "Pushing the Envelope".
Runbeck Election Services, Inc. was founded by Chuck Runbeck in 1972 and has been an active participant in the growth and modernization of the electoral process over the last 50 years. From supporting a few Arizona counties to now offering tailored electoral services for over 100 counties, our trailblazing mindset has enabled us to comprehensively support democracy across the United States.
Our 163,000 sq. ft. Phoenix, Arizona-based hub is the epicenter of our company's expertise and innovation — where our dedicated team ensures every aspect of our technology and services is perfected. While our headquarters are based in Arizona, our team is strategically spread out across the country to actively support our election partners.
1972
Chuck Runbeck started his printing company. Little did he know how soon the election industry would evolve!
1973
Runbeck is contracted by Computer Election Systems to print its new Votomatic punch card ballot system.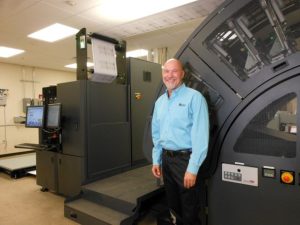 1988
Kevin Runbeck takes over the business from his father, Chuck, as Owner and President.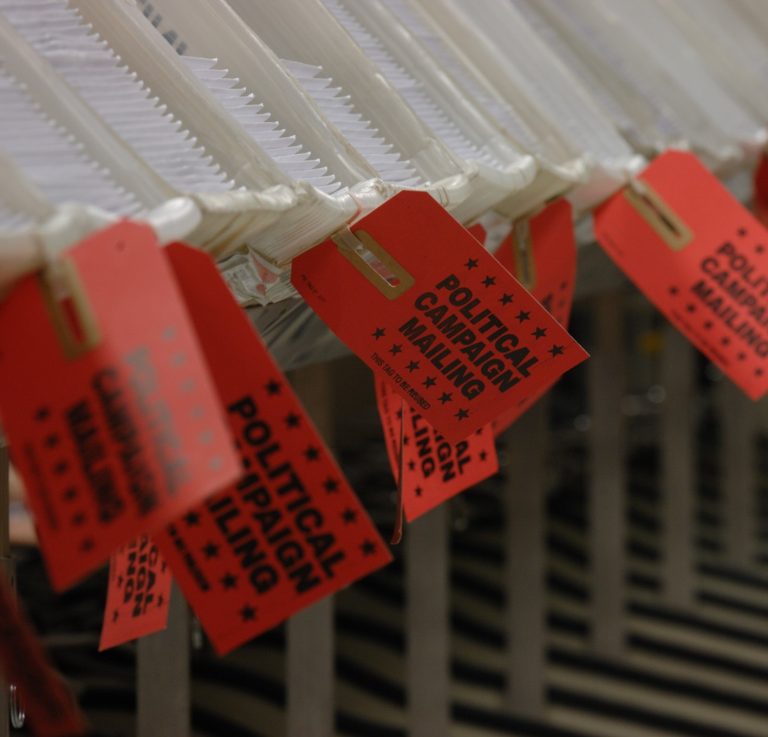 1992
Runbeck begins its partnership with Maricopa County for its biggest Election Printing & Mailing job up to that point.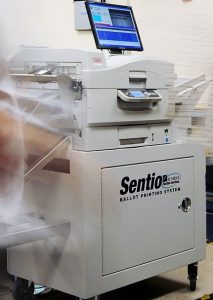 2001
The Sentio Ballot Printing On-Demand System was developed in response to a shift towards hand-marked ballots from the use of punch-card ballots.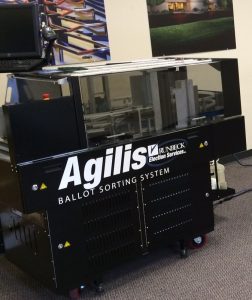 2010
Agilis Election Mail Sorting and Processing System was introduced as the first and only elections-specific mail sorting solution.
2011
The first of Runbeck's software solutions is developed resulting in Simulo Electronic Ballot Duplication Software.
2014
The first of three HP Web Printing Presses are introduced to Runbeck's production floor as print demands continue to grow.
2018
Having outgrown the original production office, the Runbeck team transitioned into the current Phoenix, AZ based headquarters.
2020
Runbeck opened their operations to media and politicians more than ever before. Since 2020, President & CEO, Jeff Ellington, has responded to over 300 media inquiries on behalf of Runbeck Election Services.
2022
Runbeck added an additional 73,000 square feet to its production facility for a total of 163,000 square feet of space for election printing, bindery, inserting, sorting, and shipping.
Voter Protection is

Our Highest Priority.
SOC 2 TYPE II CERTIFIED
The Service Organization Control (SOC) 2 Type II examination demonstrates that an independent accounting & auditing firm has examined & tested our infrastructure, software, personnel, procedures, and data and has determined our organization is operating securely and effectively. We undergo routine audits to ensure we remain SOC 2 Type II compliant.
LEADERSHIP IN ELECTION SECURITY
We are a member of the federal Subsector Coordinating Council, which is a part of the Cybersecurity and Infrastructure Security Agency (CISA) under the Department of Homeland Security. We are also a member of the EI-ISAC (the Elections Infrastructure Information Sharing and Analysis Center) and MS-ISAC (the Multi-State Infrastructure Information Sharing and Analysis Center), both of which are under the Center for Internet Security. Finally, we are a member of the American Council For Election Technology (ACET) advancing policies and programs that enhance election technology. 
Interested in Learning More?
Speak with a team member or schedule a tour today!